We are focused on quality
We know how to professionally perform sanitary and electrical installations. We understand that what matters most to an investor is high quality and we strive to meet this objective every day. Thanks to several years of work in the industry, we are experienced in specific requirements and the expectations of our customers. We know that every budget and timeline are key considerations for every investor, our task is to meet all of your expectations.
We are a strong and competent company with the goal of achieving the highest level of customer engagement and satisfaction. Our strength is primarily people and their skills, but also specific work standards. As such, we are able to successfully implement even the most ambitious installation projects, while maintaining a balance between high quality and favourable pricing. Our activities are always carried out with respect for the natural environment and the minimum consumption of energy and other necessary resources.
We service facilities of a wide variety of sizes and purposes
For projects with unusual or difficult implementation challenges, we see these for what they are, obstacles to be considered, evaluated and conquered.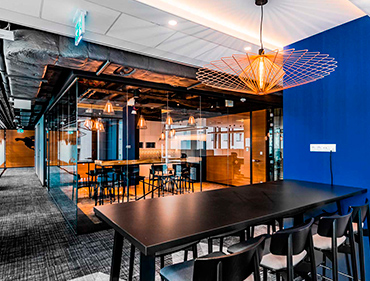 Office buildings, cafes, restaurants
In workplaces, the quality of the installation should guarantee, above all, comfort of use, efficiency and failure-free operation. We prepare installations for companies in a comprehensive manner, starting from design and agreeing all conditions, through assembly or modernisation, to service. Office ventilation and air conditioning are only a few of the installations we install in commercial buildings. The first step we take is always to fully understand the investor's expectations. We ask the client what effect is to be achieved, budgetary requirements and any specific problems that should be overcome. We select the best solutions and consult fully with the client.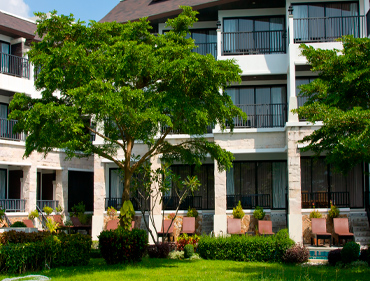 Residential and multi-family buildings, housing estates
Operating residential buildings, including blocks of flats and apartment buildings, has taught us that the key to success is achieving a cost-effective solution through efficiency and reliability of HVAC installations. In residential buildings, the assembly of installations must first of all be trouble-free for tenants – quiet, safe and as fast as possible. When installing sanitary, electrical and plumbing installations, we aim to optimise costs while ensuring the required standard of operation of the installation. We operate on behalf of owners and managers of facilities of various sizes. Close cooperation with the design office allows us to obtain almost immediate answers regarding the compliance of solutions proposed by clients within the project assumptions.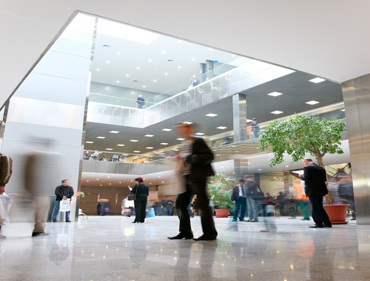 Hotels, public utility facilities
In public utilities and hotels, the scope of work is usually large and the installation projects are complex and demanding. Fire installations and BMS systems installed in such facilities consist of many elements and all components must meet certain standards. Our specialists take great care to carefully verify the current condition of the facilities and select solutions that are sufficiently efficient and durable. We make every effort to ensure that the sanitary and electrical installations are easy to use and possibly modernise. Each project is priced individually, and during the pricing, we propose alternative solutions with equal or superior performance, with a consideration of both price and value for money.
The scope of our activity
The scope of activities of MEPS includes not only the assembly of the installation, but also all work related to the preparation for its assembly and subsequent maintenance. Multidirectional action allows us to remove any problem related to installations.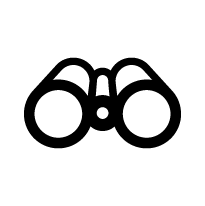 Optimisation
MEPS specialists choose solutions that allow for efficient operation of the installation while saving electricity and reducing or completely eliminating the time needed for its operation. The optimisation of the installation includes, among other things, the preparation of a plan to reduce the amount of materials needed and shorten the assembly time.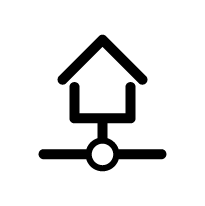 BIM
We use BIM – a technology of parametric modeling of information about the object and its structural elements under construction. This technique allows us to have constant access to information about investment costs and schedules of individual works. Thanks to digital models of objects, we can test various variants of implementation and choose the best solutions.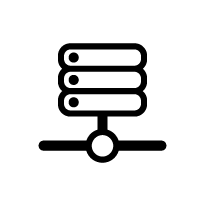 Technical expertise
We provide technical expertise to assess the safe and correct operation of the installation. We verify the condition of the installation, indicate necessary repairs and changes and prepare a valuation of the planned implementation. Our project management treats expert opinions as a necessary step before taking actions aimed at changing the way the facility functions.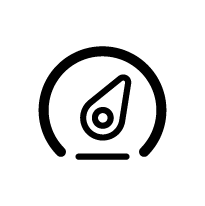 Installation measurements
We perform flow measurements in plumbing installations, calculate energy demand based on the data received and measure air parameters in ventilation installations.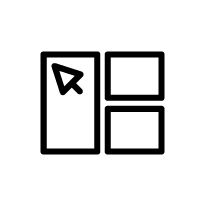 Modernisation
We change the way installations operate, expand their capabilities and supplement missing installation modules. Modernisation carried out by our specialists can recreate the original features of the installation or improve it, thanks to technologies such as ice water or technological heat.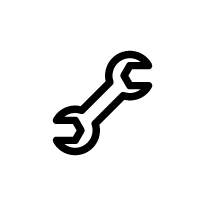 Service
We carry out system reviews to assess how they work and find any errors. Experience in this area gives our prospective customers the certainty that all work will be done with the utmost care and attention to detail.
Projects
The gallery below presents examples of some MEPS projects. The images demonstrate that our installations are a showcase for the brand and a confirmation of the competence of our specialists. The installations presented in the examples below were made strictly according to prescribed designs and with the use of cost optimisation. We invite you to familiarise yourself with these projects and the descriptions of activities performed as part of these investments.